Beam for Wall
Joist (stud) sizes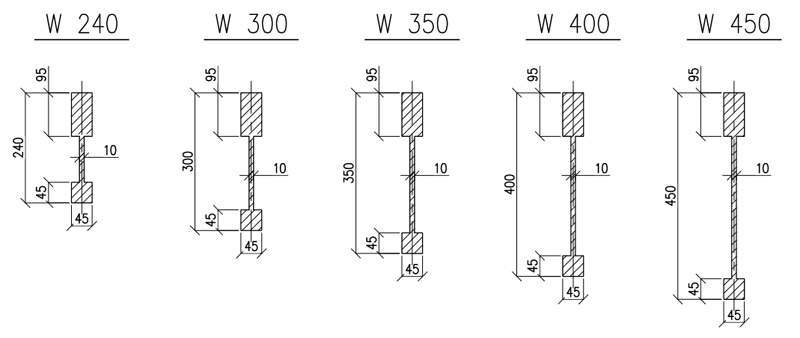 Wall joists/studs are made according to the order in lengths of 2.98m and 5.98m.
Iw joists/studs are intended for use in load-bearing and non-load-bearing walls of timber frame houses. If the Iw joists/studs are used for load bearing walls, 12mm thick OSB or plywood sheets must be used along entire inner side of wall, attaching it to the larger flange (95x45mm) to ensure structural stability.
Iw joists/studs are inended for timber frame houses up to two stories high. This type of wall can support intermediate floor span up to 5m assuming an imposed load <250 kg/m2, in addition the load-bearing wall may be up to 3m high, and Iw joists/studs have to be placed at a maximum spacing of 0.6m.